ASEAN CAREER FAIR with Japan
The ASEAN CAREER FAIR with Japan is a Campus Asia and ASEAN-Japan friendship event where Japanese companies recruit students graduating from universities all over Southeast Asia.

The event is organized to commemorate the fruitful, 'heart-to-heart' relationship that ASEAN countries and Japan have built over the years, and to consolidate a solid foundation for Japan to work more closely with ASEAN by focusing anew on nurturing young and eager talents in Southeast Asia needed for the creation of a better future for ASEAN and the world. At the career fair, students registered with participating universities all over Southeast Asia will be invited to Singapore to meet a diverse range of Japanese companies already working in ASEAN countries or are interested in expanding their operations further in the region.

The career fair offers opportunities for Japanese companies and Southeast Asian students to find their perfect match. The types of jobs on offer range from engineering, marketing, banking to IT in a variety of operations, from manufacturing, insurance, services or logistic and distribution.

The idea for this career fair emerged as part of the Osaka School of International Public Policy (OSIPP), Osaka University's PAHSA student exchange program under the aegis of "Reinventing Japan" to strengthen Japan's international student exchange activities that foster better relations between Asian countries. At the time, there was a need for Japanese universities to provide better exit strategies for overseas students studying in Japan or travelled to Japan as exchange students, and OSIPP sought to connect to the need of Japanese companies to recruit more internationally-minded talents in order to ensure successful adjustment to an increasingly globalized operating environment and to sustain their global competitiveness.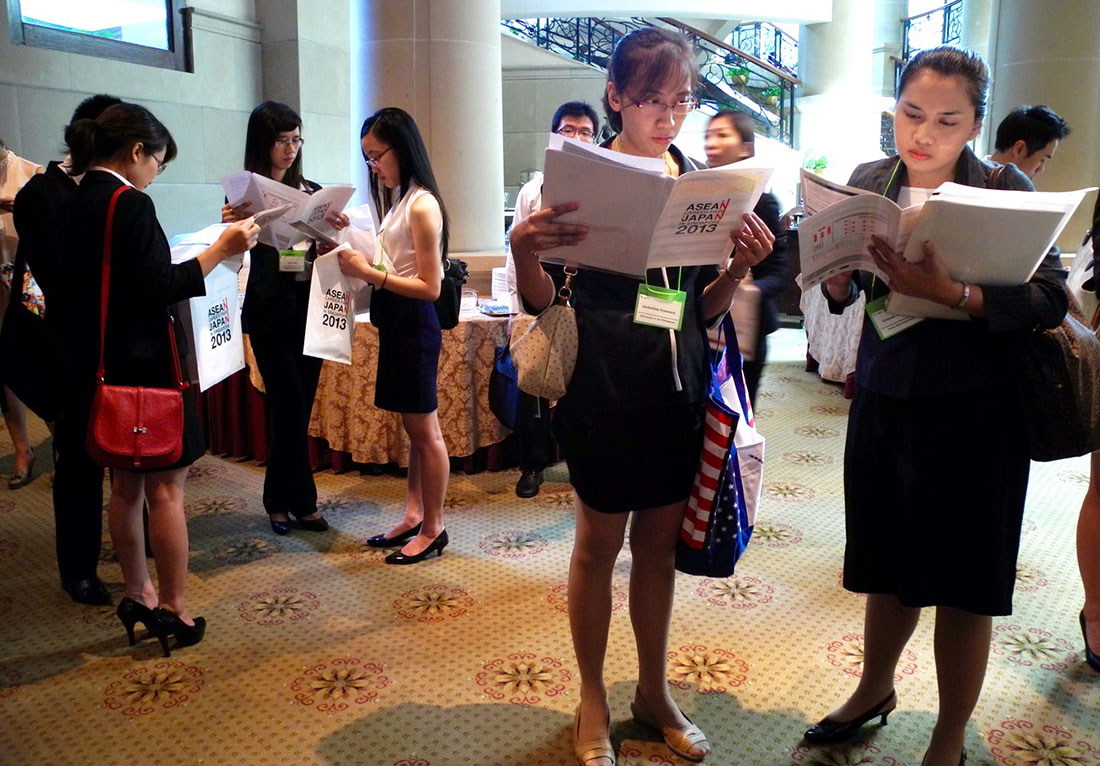 In this short video, get a taste of the 2014 ASEAN CAREER FAIR with Japan, a Campus Asia and ASEAN-Japan friendship event where Japanese companies recruited students graduating from universities all over Southeast Asia.
After the second ASEAN CAREER FAIR with Japan, the initiative acquired a new engine within Osaka University since the establishment of the Center for the Advancement of Research and Education Networks in Asia (CAREN) project, spearheaded by the Graduate School of Engineering, the Graduate School of Science, the Graduate School of Engineering Science and the Graduate School of Information Science and Technology, in collaboration with the individual ASEAN universities and the ASEAN University Network in Bangkok.

CAREN's mission at Osaka University is to create a global 'campus' to nurture future talents that can bridge and buttress relations between Japan and ASEAN, and the ASEAN Career Fair offers a platform for fruitful collaboration with Japanese businesses, industries, and Southeast Asia universities in this endeavor.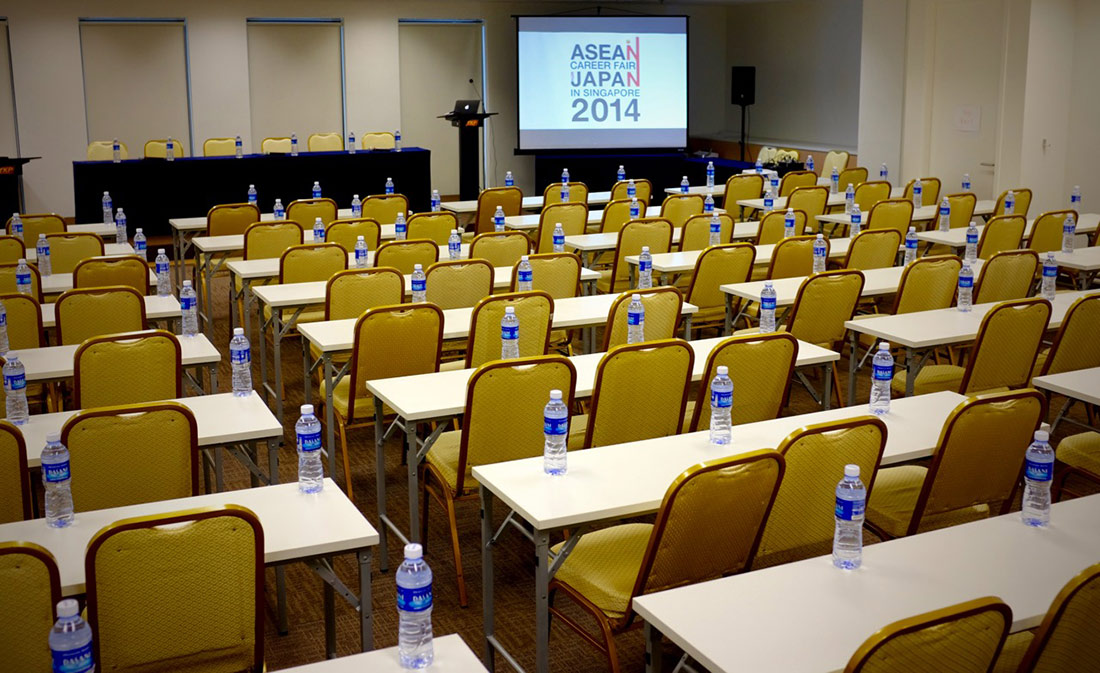 The first ASEAN / Japan Special Symposium
ASEAN–Japan Collaboration in Human Resource Development:
Creating A Sustainable Research & Education Exchange Network
13 February 2015, Singapore
(Pre ASEAN CAREER FAIR with Japan)
After almost two decades, globalization is a phenomenon that is now rapidly changing the landscape of competition and collaboration among universities around the world. This in part reflects the recruiting patterns of businesses and industries that are seeking the more and more of the best and brightest from around the world, regardless of the company's country of origin and regardless of the students' nationality.
This symposium addressed the challenges and opportunities for Japanese universities and ASEAN universities in collaborating with Japanese businesses to establish a unique network of human resource development that might combine the growing collaborative ties between Osaka University and ASEAN universities in education and research with Japanese companies' global recruitment strategy. In the course of the symposium, the speakers from Osaka University, ASEAN universities and Japanese businesses each identified their practical challenges (needs) and endeavours to address them in the effort to share information, identify common ground and areas of cooperation that would optimizes the resources available to each party to lay down the foundation for a network for sustainable human resource development.
The speakers from Osaka University, ASEAN universities and Japanese businesses were asked to consider the following questions from their institutional perspective:
What is the role of universities today and what is expected of them?
What kind of education and skills are required in today's world? (or, more specifically, in Japan's business and industries today?)
What is the advantage of double degree programs between Japan and ASEAN universities?
What are the needs of your organization (universities and companies) in terms of education, research and human resource development and how are you obtaining them? (internships, training programs and degree programs, scholarships, research funding, etc.)
What do you most expect (in terms of cooperation and collaboration) from the others?
Format of the event:
There were three sessions and these were followed by a panel discussion at the end. There were two or three speakers each from Osaka University, ASEAN universities and Japanese businesses.
Singapore Management University / Osaka University
The second International Symposium
ASEAN–Japan Collaboration in Human Resource Development
Creating A Sustainable Research & Education Exchange Network
January 29, 2016 @ Singapore Management University
(Pre ASEAN CAREER FAIR with Japan)