Details of the member universities of the PAHSA consortium can be found below. There are four Japanese and six Southeast Asian collaborating universities. One of the objectives of the program is to promote mutual visits and mobility among students of the participating universities, based on credit transfer arrangements, joint special certificate issuances, and, where possible, joint degree arrangements.
Four Universities in Japan
Osaka School of International Public Policy(OSIPP)
Osaka University
OSIPP conducts research into issues and policies that transcend national, cultural, and any other kinds of boundaries dividing people, and the actions that will be necessary to preserve the lives and hopes of those around the world. An important mission of OSIPP is to foster the development of public policy experts and skilled professionals who are dedicated to improving public welfare at all levels, from the local to the global, by synthesizing legal, political and economic learning as well as practical knowledge.
Graduate School for International Development and Cooperation
(IDEC) Hiroshima University
Established in 1994, IDEC is a center of excellence in the field of international cooperation studies and focuses on three pillars of research and education: international peace cooperation, international environmental cooperation and international educational cooperation. An interdisciplinary approach is IDEC's strength and its graduates possess the skills, knowledge and mindset to lead in meeting the challenges faced by developing societies in Asia and Africa.
Graduate School of International Health Development
Nagasaki University
Nagasaki University established the Graduate School of International Health Development to foster human resources who can contribute to international cooperation, especially in global health issues. These health issues should be placed in the paradigm of poverty resolution, community development and human security, and should be approached from these perspectives. Solutions should also be proposed with full understanding of the politics, economics, society, and culture of the country concerned and also the international situation. Thus, in order to facilitate the training of personnel, the Graduate School of International Health Development was established as an independent graduate school, not linked to any faculty but rather inviting experts from a wide range of fields to teach.
Graduate School of International Cultural Studies
Meio University, Okinawa
In the Cultural Studies Program, Meio University aims to produce individuals who understand cultural diversity, who can conduct research with a high degree of competence, and who possess both the expertise and vision required for solving regional problems. Meio University sees as one of its missions, its part in contributing to the happiness of both regional society and human society at large. On the basis of these three main pillars, peace, freedom and progress, the university strives to cultivate capable individuals who can be active in the community of nations.
"Enhancement of human security in Asia by combining the
complementary resources of all the participating institutions"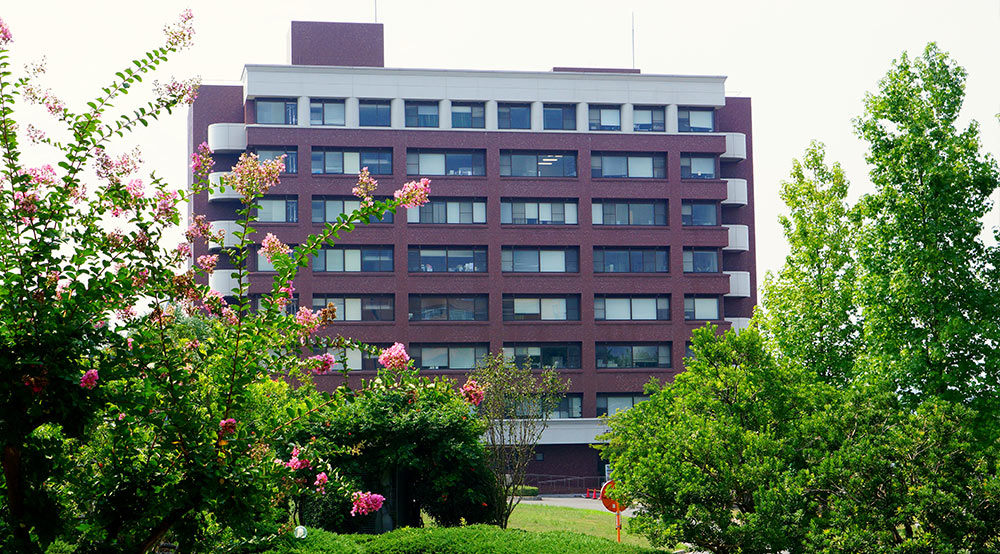 The Graduate School for International Development and Cooperation (IDEC), Hiroshima University
Six Universities in Southeast Asia
Nanyang Technological University
Paññāsāstra University of Cambodia
The National University of East Timor

Faculty of Politics and Social Sciences
The National University of East Timor
Dili, East Timor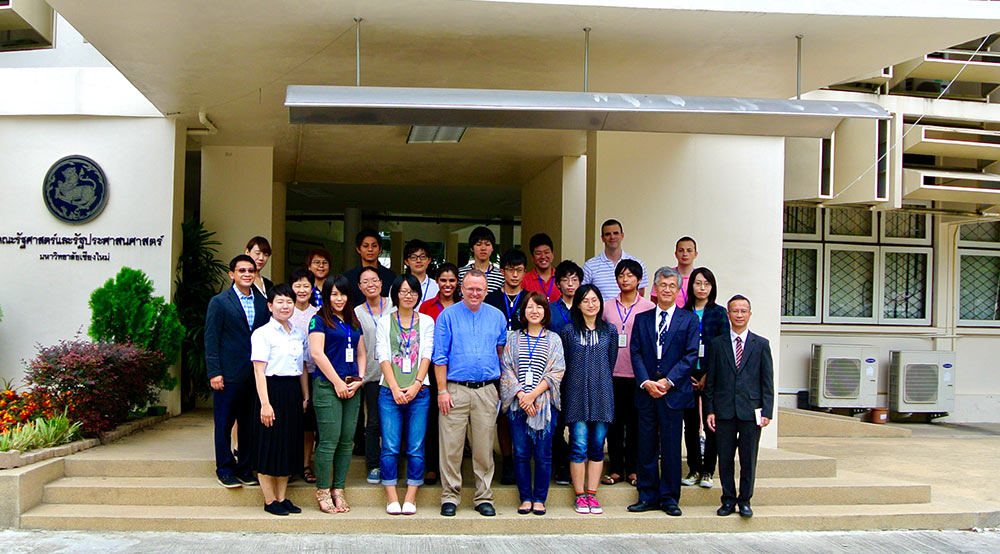 PAHSA students at the Short Program at the Faculty of Political Science and Public Administration, Chiang Mai University
The United Nations-mandated University for Peace was established in December 1980 as a Treaty Organization by the UN General Assembly "to provide humanity with an international institution of higher education for peace and with the aim of promoting among all human beings the spirit of understanding, tolerance and peaceful coexistence, to stimulate cooperation among peoples and to help lessen obstacles and threats to world peace and progress, in keeping with the noble aspirations proclaimed in the Charter of the United Nations.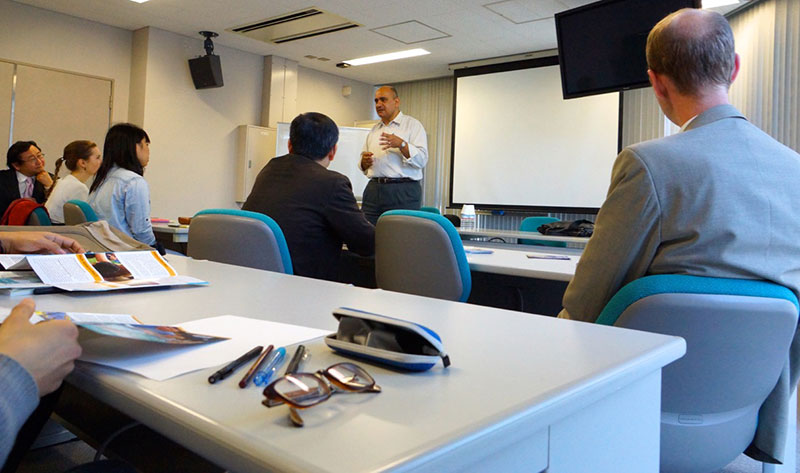 Photos from the special gathering at OSIPP with Professor Amr Abdalla from UPEACE. He spoke to PAHSA students about the unique aspects of UPEACE in Costa Rica.